---
All our products are produced with dedication.
We are Ducato di Mantova
A company specialized in the production of products for the food industry. We have a long experience and good reputation in the sector of producing food products which are of high quality and fresh.
We prioritize the use of high-quality ingredients and employ stringent quality control measures throughout our production process. Our state-of-the-art facilities and experienced team ensure that every batch of rice and pasta meets the highest standards of quality and food safety.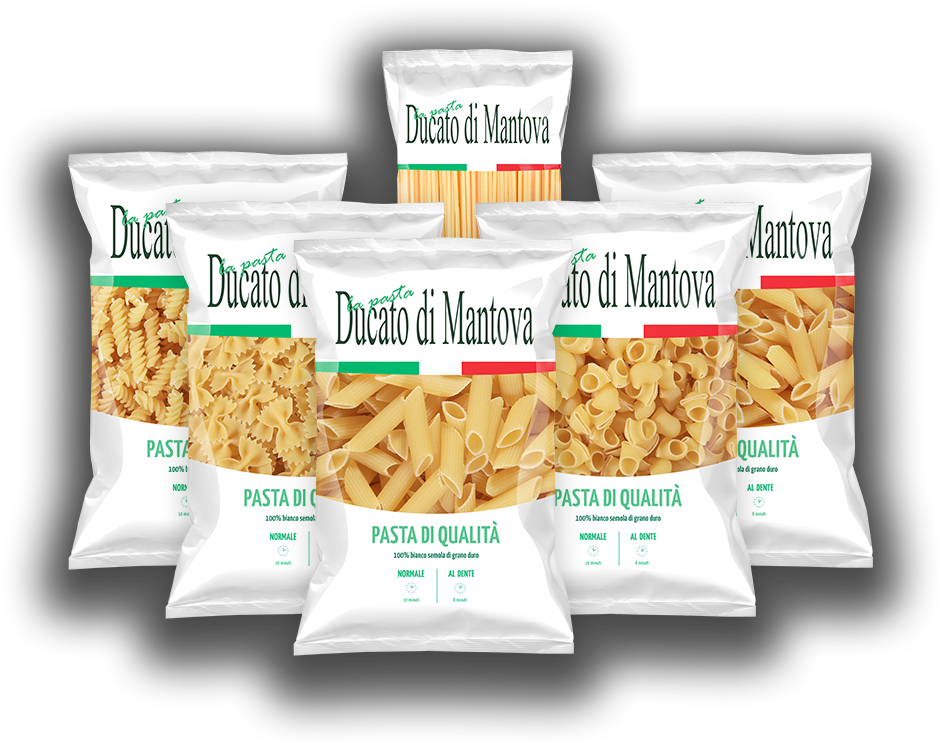 At Ducato di Mantova, we are committed to customer satisfaction.
---
We also produce a wide selection of pasta products.
From classic pasta shapes like spaghetti, penne, and fettuccine to unique varieties such as fusilli, farfalle, and ravioli, our pasta range offers versatility and taste. Our pasta is made from high-quality durum wheat semolina, resulting in a perfect al dente texture and excellent flavor.
We strive to exceed your expectations by consistently delivering exceptional rice and pasta products. Whether you are a retailer, a distributor, or a restaurant owner, we are dedicated to providing you with reliable and delicious products to meet your business needs.
If you have any further questions or require additional information, please do not hesitate to contact us.